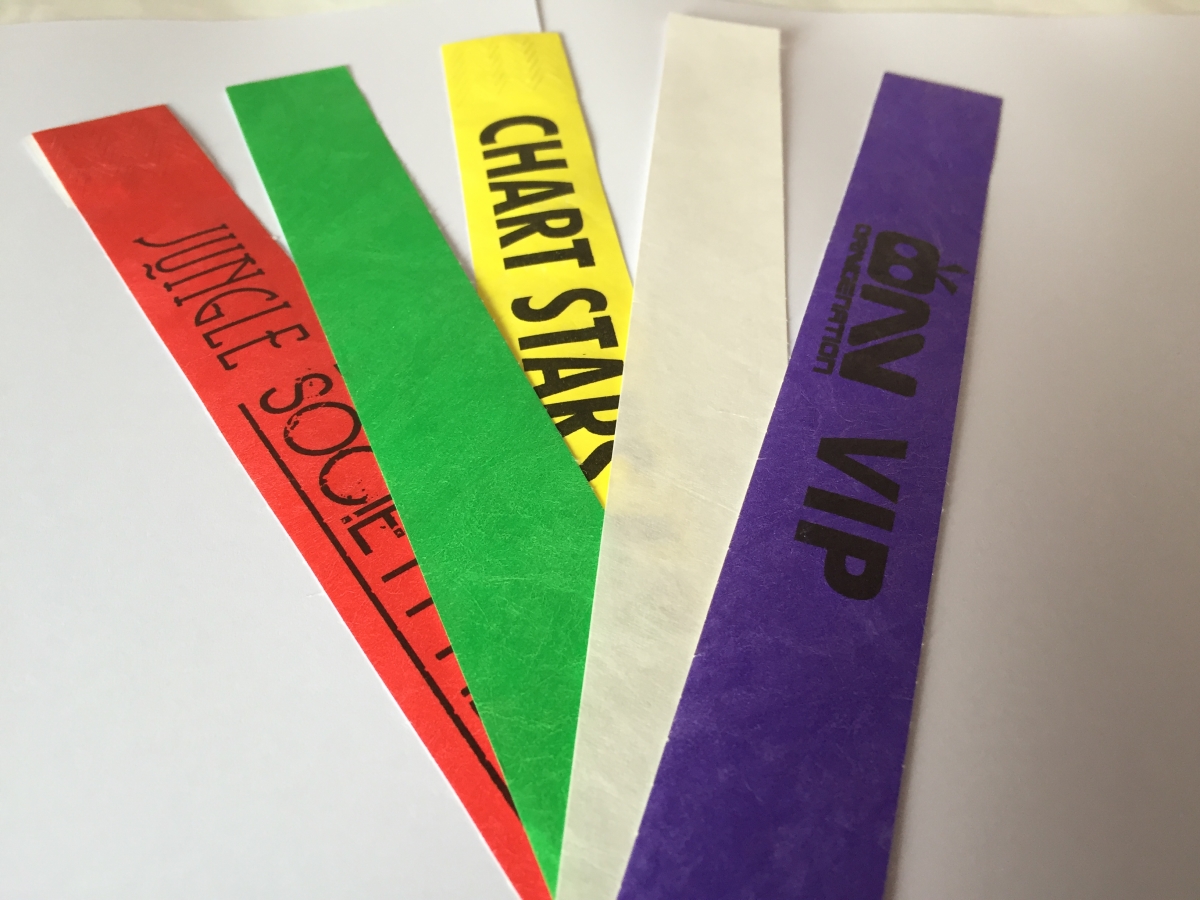 Sometimes a ticket just is not suitable for events which feature, re-entry policy, several rooms or which are held over a few days.
Incredibly tough and non-transferable, Tyvek wristbands cannot be ripped off and can only be removed by being cut. Made from plasticised paper so they are comfortable to wear but have a very strong adhesive and tamperproof end, making it impossible to remove in one piece for transfering to another person.
Wristbands are ideal for festivals, sporting events, fairs and events of all kinds which require security as they are simple and affordable.
Avaliable in 10 different colours, either printed or unprinted.